Peach & Amasi Ice Cream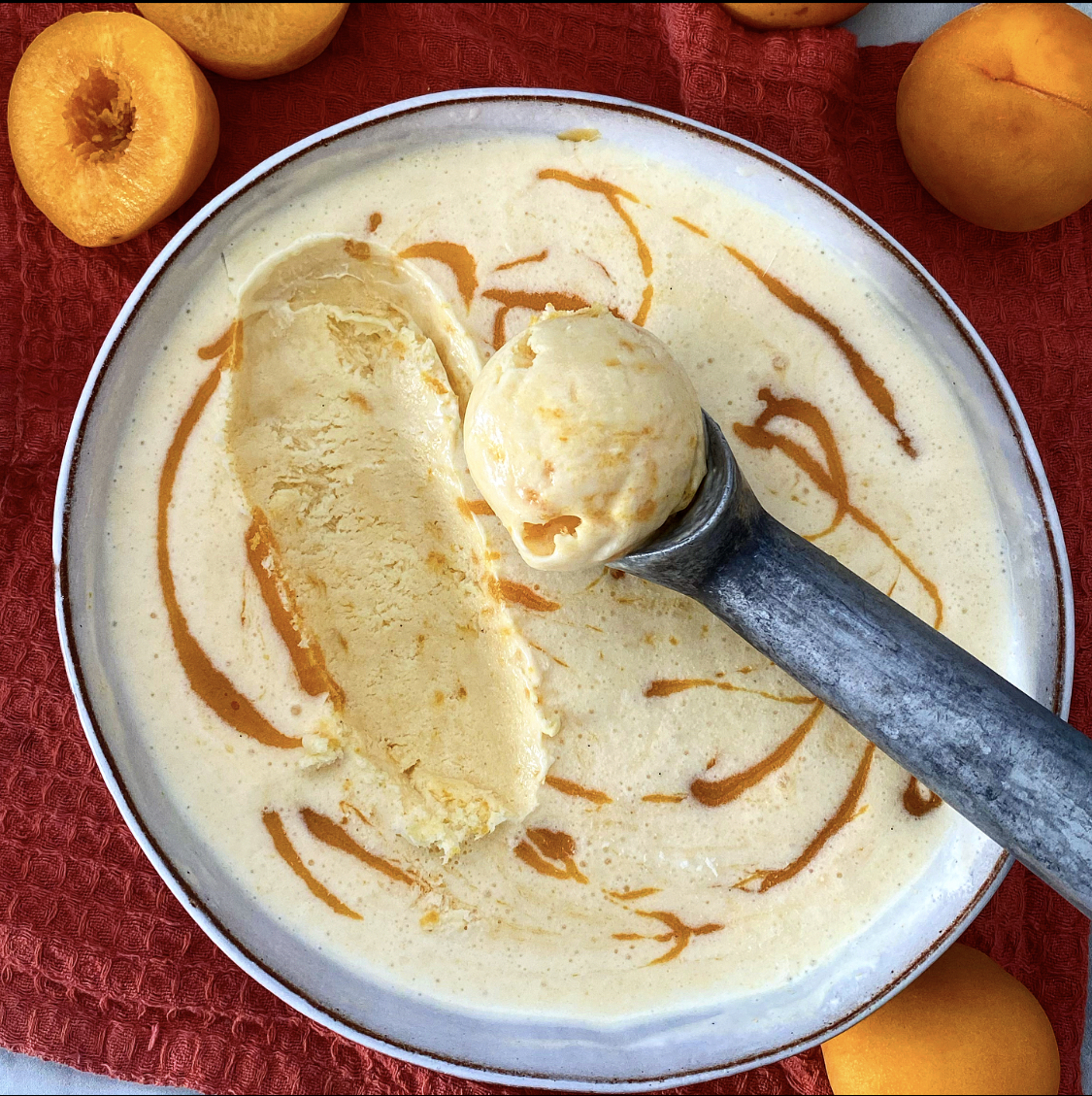 4 peaches, chopped
4 Tbsps sugar
1/4 cup water
1 tin sweetened condensed milk
1 cup Amasi
1 tsp vanilla
250ml fresh cream, whipped
Place peaches, sugar and water into a saucepan then cook over medium heat until the peaches soften.
Remove from the heat, then purée until smooth, set aside to cool.
Mix together the condensed milk, amasi and vanilla until well combined.
Stir in the whipped cream and half of the chilled peach purée, then pour into a freezer-safe dish.
Drizzle the remaining purée onto the ice cream, then swirl with a knife. Cover and freeze until set. Scoop and serve.