Asian Plum Sauce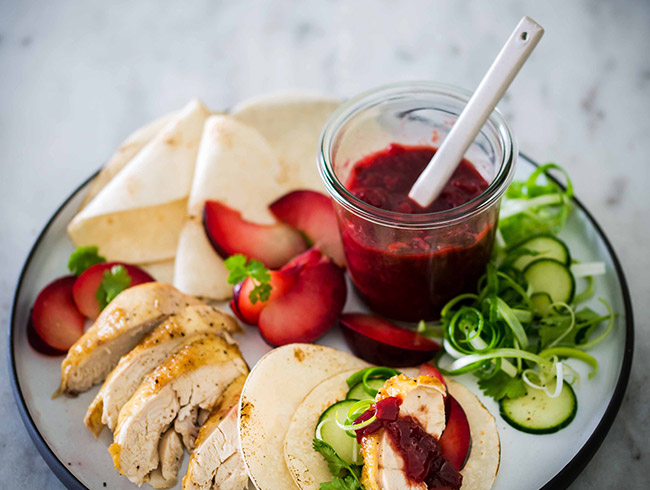 Makes about 2 cups. Serve with roast duck or chicken, duck pancakes or pulled pork with Asian flavours.
1 Tbsp (15 ml) peanut oil
1 red onion, chopped
2 cloves garlic, crushed
5 cm knob ginger, grated
1 whole chilli
2 star anise
1 tsp (5 ml) Chinese 5-spice powder
8 plums, depipped and chopped
1/2 cup (125 ml) brown sugar
1/4 cup (60 ml) soy sauce
1/4 cup (60 ml) apple cider vinegar
Heat oil and fry onion, garlic, ginger, chilli and spices.
Add remaining ingredients. Bring to the boil, cover and simmer until plums fall apart and mixture becomes reduced and sticky, about 45 minutes.
Remove chilli and star anise pods.
Puree with a stick blender or leave chunky.
Recipe by Justine Drake