4 ingredient/4 hour ice-cream with rosewater plums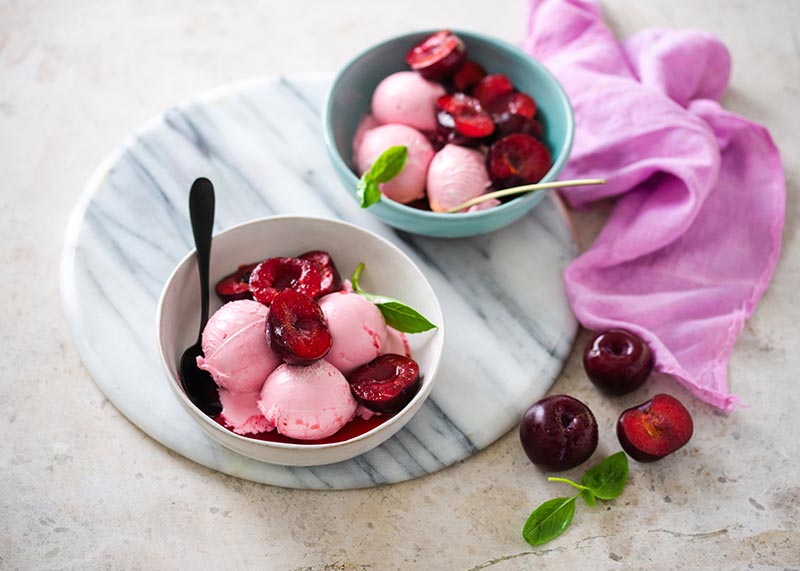 1 can (385g) condenseded milk
2 cups (500ml) high fat cream
1 tsp (5ml) vanilla extract
2 Tbsp (30ml) beetroot juice
10 plums
1/4 cup (60ml) orange juice (can also be water)
1/4 cup (60ml) sugar
2 tsp (10ml) rosewater
pinch of salt
Whip the cream until stiff peaks form.
Fold through the rest of the ingredients.
Pour into a freezer safe container and freeze for atleast 4 hours or until frozen.
To make the plums cut them in half and remove the pips.
Add all the ingredients including the plums to a shallow saucepan and leave to simmer over a medium heat for 15 minutes.
Serve with dollops of homemade ice-cream.