Milktart ice-cream sandwiches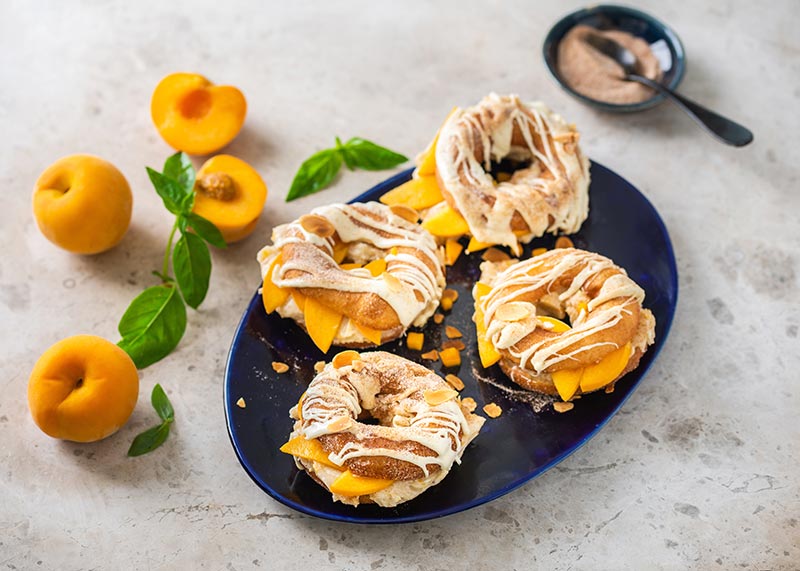 1 ltr vanilla ice-cream
1 star-anise
2 tsp (10ml) cinnamon
4 fresh peaches
finely grated rind of 1/2 orange
8 donuts
80g white chocolate, melted
1/2 cup flaked almonds, toaste *optional
Let the ice-cream stand outside for about 30 minutes to soften slightly.
Crush the star-anise in a pestle and mortar, sieve out the chunky bits.
Chop 2 of the peaches into fine dice.
Fold the star-anise, cinnamon, diced peaches and orange rind through the ice-cream.
Pop in a freezer to set again for about 30 minutes.
Slice the other 2 peaches into slices.
Slice the donuts through, fill with ice-cream and sliced peaches and sandwich back together.
Drizzle with white chocolate and scatter on flaked almonds. Serve immediately or pop into the freezer until ready to serve.