Deep Dish Peach and Nectarine Pie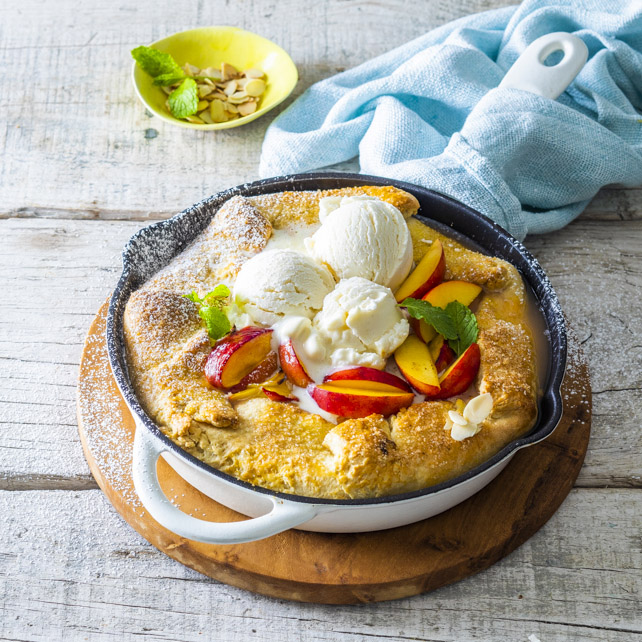 Make the Pastry First
The Pastry
500g firm nectarines, stoned and sliced
500g firm dessert or cling peaches, stoned and sliced
1 large apple grated
Juice of 1 yellow lemon
½ tsp ground cinnamon
½ tsp ground ginger
1/3 tsp ground cardamom
½ cup brown sugar
1 egg yolk beaten
1 egg white lightly beaten
1-2 Tbsp Caster sugar
Preheat: The oven to 200°C degrees
Place: The nectarines, peaches, apple, lemon juice, cinnamon, ginger cardamon and brown sugar in a large bowl and stir together gently.
Brush: The egg yolk over the base of the pastry.
Spoon: In the filling and bring up the edges of the pastry and fold over the filling, make sure to leave an uncovered gap in the centre of the pie.
Brush: The pastry with the egg white and sprinkle with caster sugar.
Bake: For 20 minutes at 200 deg C and then turn the heat down to 180 deg C and bake for another 25 minutes or until the pastry is nice and golden and crisp.
Serve: With great dollops if whipped cream or vanilla ice cream.