Dessert Peaches and Biltong Salad with Nutty Dressing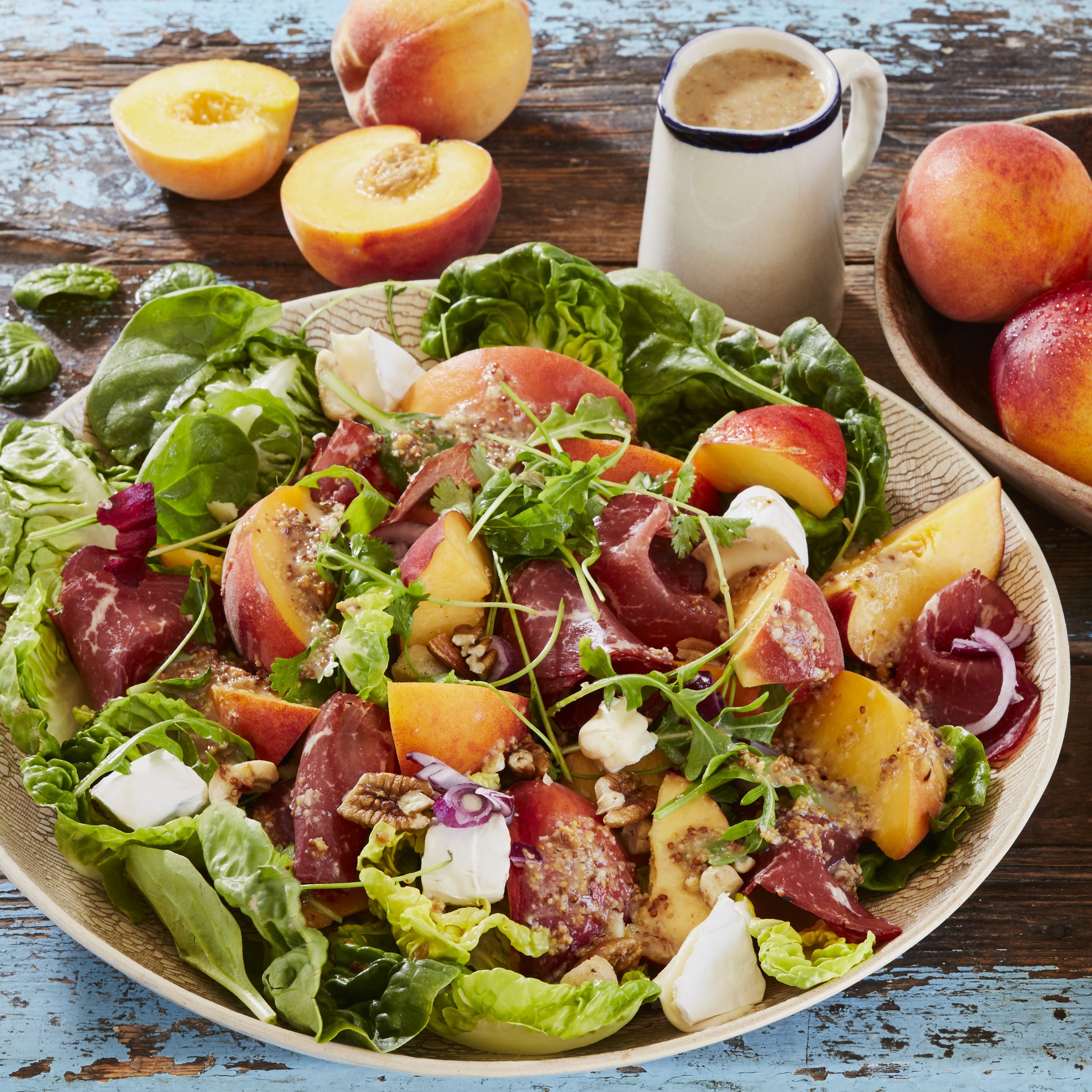 The saltiness of the biltong or any other charcuterie works well with the sweet peaches.
Serves 6

Preparation time: 20 min
Salad Dressing
30ml (2T) wholegrain mustard
90ml (6T) olive oil
45ml (3T) honey
Juice of 3 lemons
70g walnuts
Extra water if needed
Salad
2—3 heads of baby Cos lettuce
5 dessert peaches, halved or cut into wedges
100g biltong, thinly sliced or coppa or prosciutto
1 red onion, cubed
half of a wheel Camembert cheese, sliced
Salad Dressing
Process all the ingredients in a food processor till fine. Add some water, if necessary, to thin down the dressing.
Salad
Place the salad leaves on a platter, top with the fruit and arrange the biltong or any other charcuterie slices in between. Spoon over the dressing and finish with onions and cheese.