Iphalishi with Roasted Plums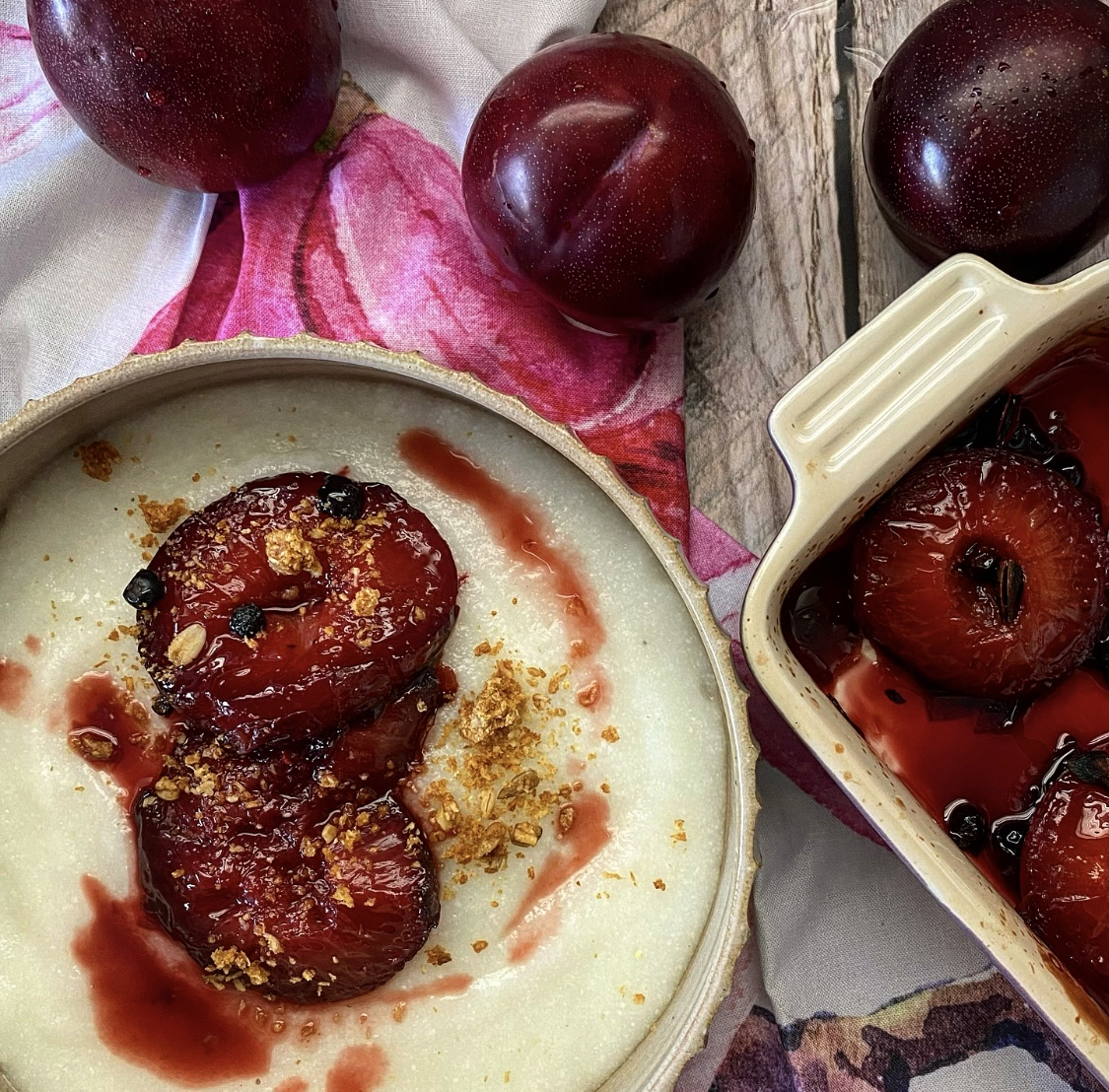 For the plums:
4 ripe plums, halved

1 Tbs juniper berries

2 star anise

4 Tbsps honey

1/4 cup water

3 cups water
For iphalishi:
1 tsp salt
1 cup milk
1 cup maize meal
Preheat oven to 180̊ ̊c
Place halved plums, juniper, star anise and water into a roasting dish, drizzle with honey, then cover with foil and roast for 20 minutes.
Remove foil, baste plums with the liquid, then return to the oven to roast for another 20 minutes.
Place the water and salt into a pot and bring to the boil.
Mix together the milk and maize meal to make a slurry.
Once water is boiling, whisk in the maize meal slurry, then bring to a simmer.
Cover and allow to cook for 45 minutes, stirring occasionally.