French-style Nectarine Tart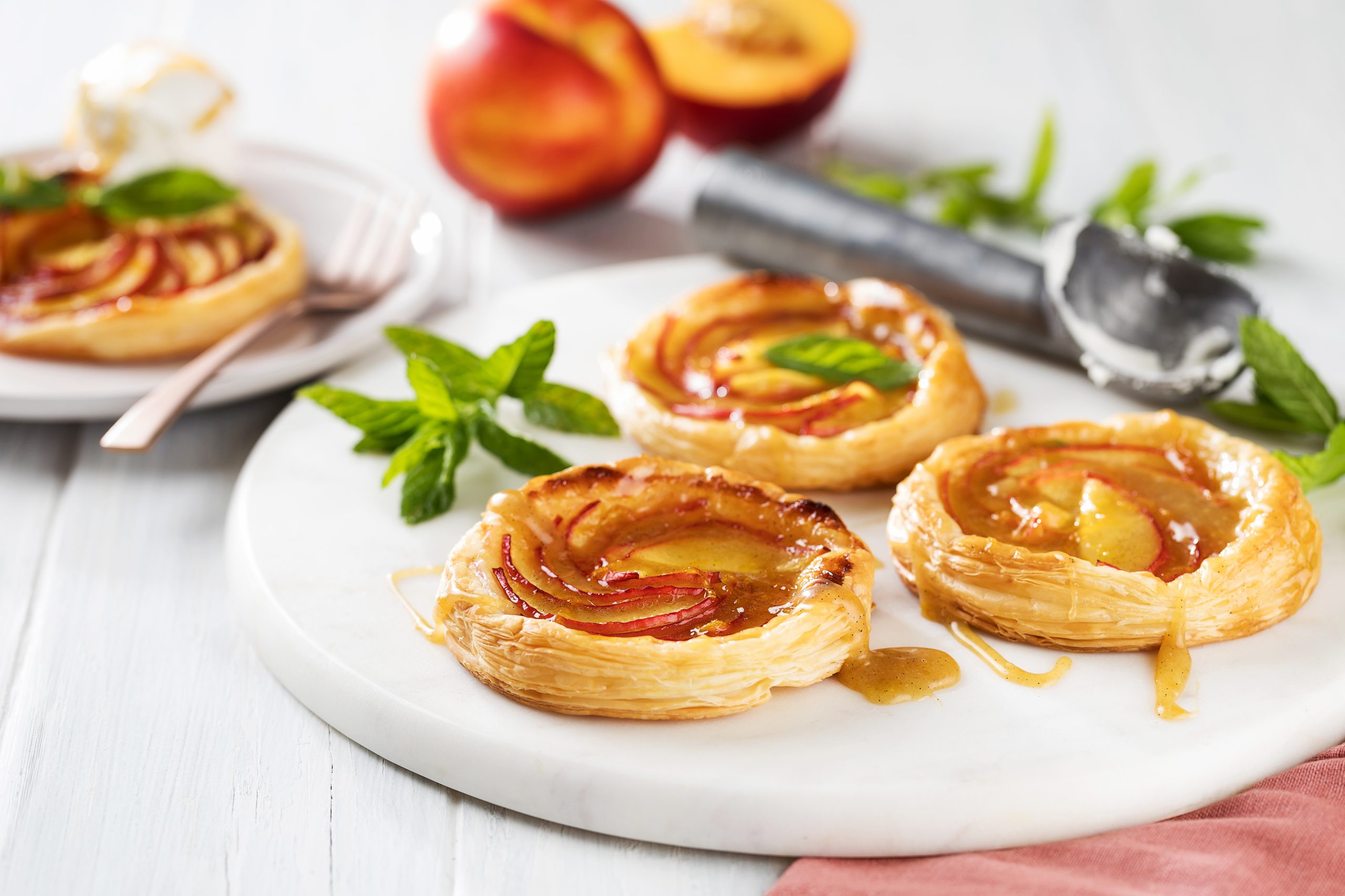 400g roll puff pastry
flour for dusting
4 firm nectarines, pitted
¼ cup (60ml) honey
1 tsp (5ml) vanilla bean paste (or seeds from one pod)
finely grated peel of 1 orange
½ tsp (2.5ml) ground cardamom, optional
2 Tbsp (30ml) butter, cubed
vanilla bean ice cream, for serving
Preheat oven to 200C.
Roll out puff pastry on floured surface to about 5mm thick.
Cut out 4 discs, using saucer (10cm diameter). Make a shallow cut around the circumference of each disc, about 1 cm from the edge. Chill for 20 minutes.
Thinly slice nectarines.
Melt together honey, vanilla bean paste, orange peel and ground cardamom together.
Prick the middle of each pastry disc with a fork.
Arrange sliced nectarine on each pastry in a spiral shape.
Brush fruit with honey mixture.
Bake for 10-15 minutes until golden.
Serve hot with a scoop of vanilla bean ice cream.