Honeyed Plum Panacotta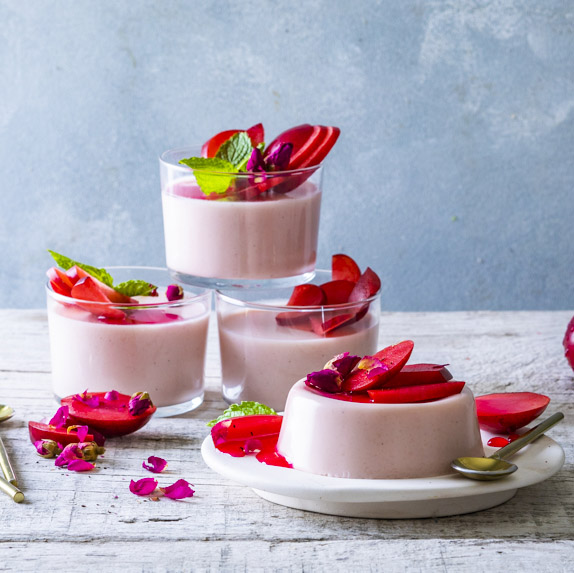 Children love jelly; this delicious dessert will appeal to both children and adults.
350 g red plums stoned and chopped
½ cup caster sugar 
1½ cups cream
2 Tbsps honey
1 tsp vanilla extract
3 tsps powdered gelatine
250 ml Greek yogurt 
Extra Honey for drizzling
Grease 6 ramekins
Place the chopped plums in a blender, and purée them.
Stir in the caster sugar and microwave for 3 minutes.
Put the cream and honey into a small saucepan with the vanilla extract, heat gently, don't let it reach a simmer, add the gelatine and stir for 2 minutes to dissolve the gelatine.
Remove from the heat, stir in the plums a yoghurt.
Strain the mixture into the ramekins, cover each one with plastic wrap.
Chill till set.
Invert onto a serving plate, garnish with edible flowers and extra fresh sliced plums.