Nectarine, Chocolate Surprise Muffins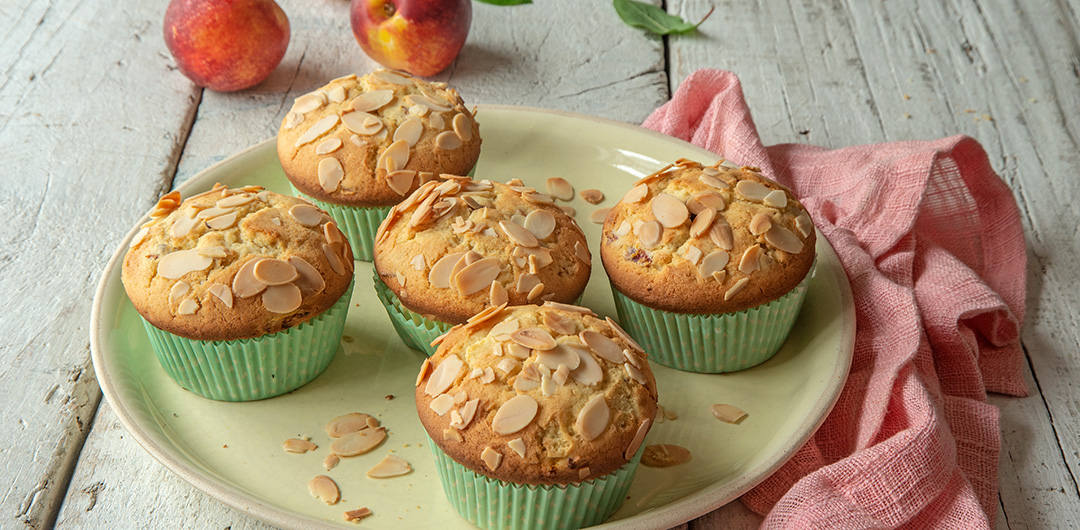 • 2 cups of flour
• 2 tsp baking powder
• 1/2 tsp salt
• 115 g butter
• 1 cup caster sugar
• 2 eggs
• 1 cup finely chopped nectarines
• 1/2 cup buttermilk
• 1 teaspoon vanilla extract
• 6 Lindt Chocolate balls sliced in half
• 4 Tbsp flaked almonds
• Icing sugar for dusting
Getting started
• Preheat the oven to 180 °C
• Line a 12 muffin tray with pretty paper liners and set aside.
1. Sift together the flour, the baking powder, and the salt.
2. Cream together the butter and the sugar until light and fluffy.
3. Beat in the eggs one at a time and then add the nectarines, buttermilk and vanilla extract and stir to combine.
4. Stir in the dry ingredients.
5. Place a spoonful of batter into each paper liner, top with half a Lindt ball and then top them with the remaining batter.
6. Divide the flaked almonds between the muffins and scatter over the tops
7. Bake the muffins on the middle shelf of the oven for 22-25 minutes or until a toothpick inserted into the muffins comes out clean.
8. Remove from the oven and cool in the pan for 10 minutes.
9. Sift over a little icing sugar when you are ready to serve.
10. Done.